Be sure to follow Fit Stop Physical Therapy on Facebook!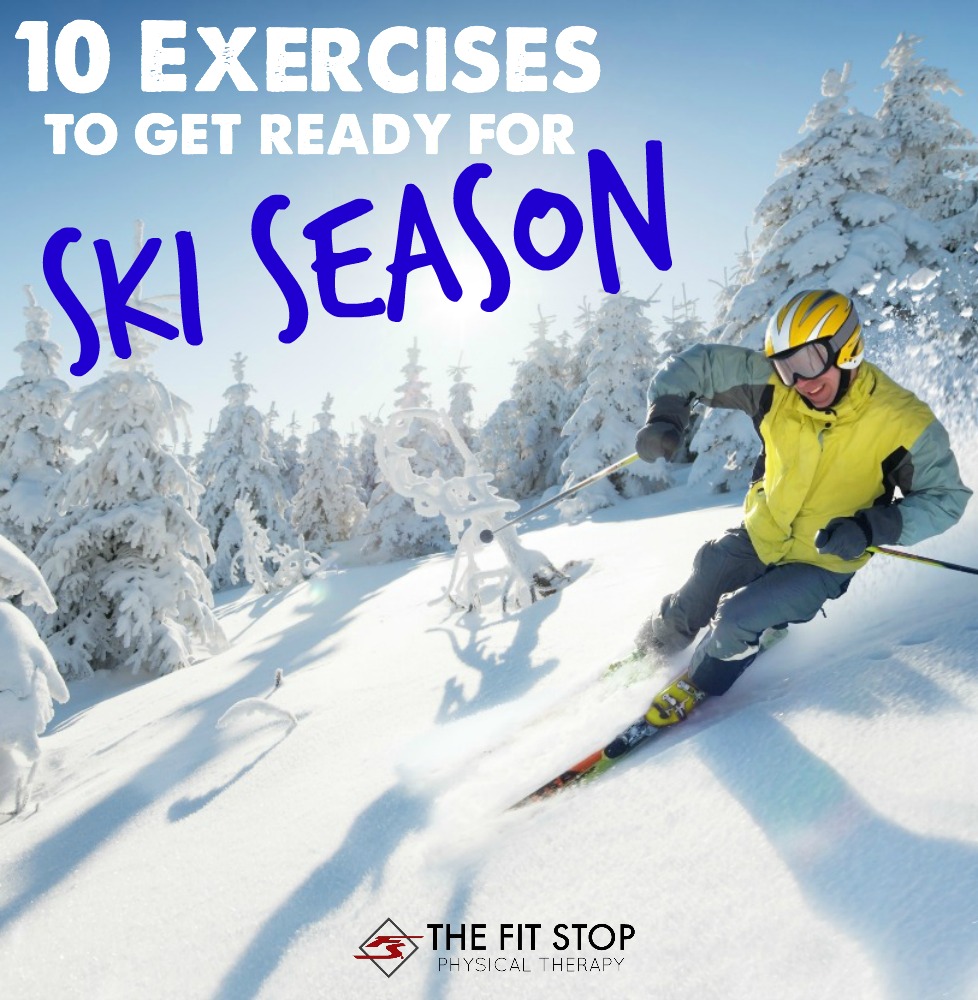 Are you ready?
The weather has definitely taken a turn here in Utah! Like the fall leaves the temperatures are dropping as winter is fast-approaching. In fact I woke up the other day and, while driving my 8 and 6-year-olds to school, noticed there was some snow up on the mountain tops. They perfectly summed up my feelings about the upcoming season when they literally replied in unison… "SNOW!!! Dad can we go skiing?!?!"
While there may not be enough white stuff to shred just yet, we know that it is coming! Are you ready?! Some of the most-common injuries we encounter through the winter are skiing/snowboarding related. Fortunately, many of these injuries can be avoided with the proper strengthening in key muscle groups of your legs, hips, and core. Today on The Fit Stop Blog, one of our outdoor recreation specialists, Jared Beckstrand, PT, DPT, is sharing 10 of the best exercises you can do to get ready for the upcoming ski/snowboard season. Get started right now to ensure an entire season of fun, healthy shredding!
Box Jump Squat (sets of 10)
Explosive leg power and dynamic knee control in one! Come all the way up to standing on top of the box.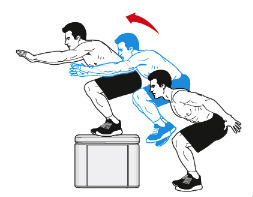 Russian Twists (sets of 10 touches to each side)
Rotating core control is vital for skiers and snowboarders alike. Russian twists work not only the anterior muscles, but the obliques/sides as well!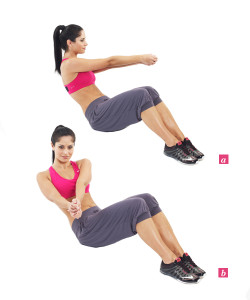 Alternating Jump Lunges (sets of 10 lunges on each leg)
Great to work on independent leg control. Try to keep your knee in line with your toe.
Squats with Reverse Wood Chop (sets of 10 chops to each side)
Squats, with rotation, with core activation. 3 essential moves to stay "slope strong".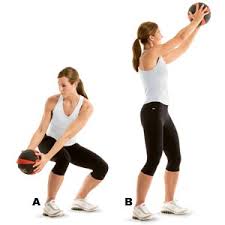 Single Leg Deadlift (sets of 10 on each leg)
Keep the butt strong and the back healthy with this one!
Skater Lunge (sets of 10 on each leg)
Another great exercise for knee stabilization.
Wall Sit (hold at least 30 seconds; aim to go for as long as you can)
An essential exercise for lower body endurance! Make your last run as great as the first with this great exercise!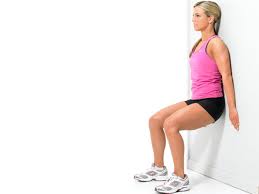 Bicycle Crunches (sets of 10-15 touches on each side)
Reciprocal muscle activation is a great way to elevate your results – bicycle crunches are a great way to increase muscle strength and core stability!
Mountain Climbers (20 touches on each side)
Keep your core tight while working on strength and endurance.
Pistol Squats (10 on each leg)
The hardest one in this series! If you're looking for the ultimate bodyweight lower body burner pistol squats are as good as it gets!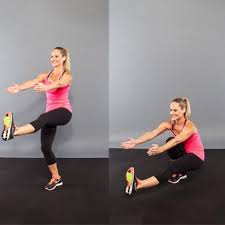 These 10 exercises are essential for training and strengthening all the key muscles used in skiing/snowboarding. Try doing them regularly to not only get ready for the season, but to ensue you stay healthy and strong through the whole season!
Do you have an old ski injury that's still bothering you? Looking for more advice and exercises to get in shape this season? We would love to help you out! Contact us at one of our convenient locations to set up a consultation with one of our outdoor recreation specialists: