I love this time of year – the sun is getting warmer, the days are getting longer, the trees and flowers are blooming, and spring is in full swing. Of course with spring comes the start of a different time of the year… RUNNING SEASON! It's time to get the running shoes out and get out there and hit the road! Did you know you can actually run longer, faster, and injury-free if you're strong in the right muscle groups? We've got our resident running expert, Jared Beckstrand, PT, DPT here with us today discussing 5 essential exercises that every runner needs to be doing. And they are…
1. Squats –  3 sets of 10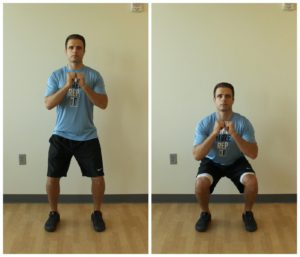 One of the best lower body/core exercises out there! Works not only the butt and quads but the lower back as well.
2. Side lunges – 3 sets of 10 each leg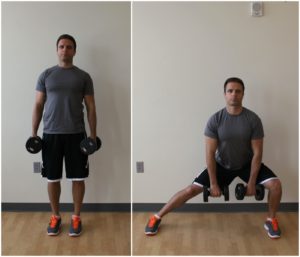 Focusing on the gluteus medius – the muscles on the sides of your hips. These are vital to healthy running and the cause of most problems we see in the clinic. Keep them strong to avoid injury!
3. Single-leg bridges – 3 sets of 10 each leg



Your glutes are another vital muscle to normal, healthy running. Single leg bridges are a great way to work the glute max's as well as the medius and minimus (supporting muscles on the side).
4. Side planks – 30-60 second holds, 3 times on each side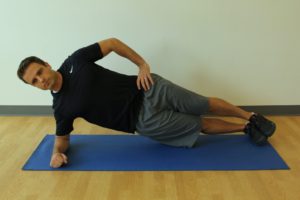 Great exercise for your lateral core muscles (obliques) which assist in controlling torso rotation on your pelvis while running.
5. Heel raises – 3 sets of 20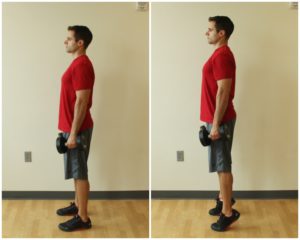 Let's not forget about the lower legs! Strengthen your calves and ankles to avoid such injuries as shin splints, Achilles tendonitis, and plantar fasciitis.
And there you have them! 5 of the best exercises you can do as a runner to take your running longer, faster, and injury-free! Work them into your regular cross-training routine and see how far you can take your results!
Do you have a running injury that's been bothering you? We would love to help you out! Come in today for your free consultation! Contact us at one of our four conveniently-located offices by clicking on the location closest to you…