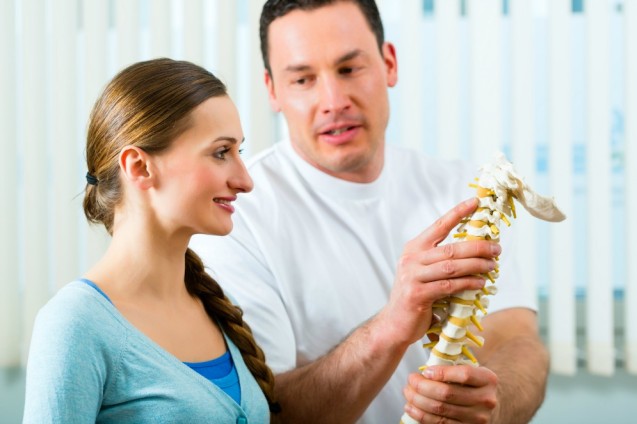 Do I need a doctor's referral or prescription for an appointment?
This will depend upon your insurance policy requirements. You are responsible for understanding your insurance benefits; however, we are here to help you and are happy to provide any assistance we can. If you have any questions regarding insurance benefits and requirements, please contact us to speak with one of our insurance specialists who can verify your coverage. You can contact Beth via email at beth.wegner@fitstoppt.com or call (435)654-5607.
How long does my doctor's referral last?
When you obtain a physician's prescription please promptly call our office to schedule an appointment. Several insurance companies will not accept prescriptions over 30-60 days old. Direct referrals and walk-ins are always welcome.
How much does physical therapy cost?
The answer to this question is different for almost every patient.  We will contact your insurance carrier at or before your first visit to answer these questions about your specific condition and your current diagnosis.  We make special accommodation for those who self pay or have a financial hardships.
How much is your self-pay rate?
We do offer a self-pay option of $75 per visit.
What forms of payment or insurance do you accept?
We work reliably with most insurance care providers including:
•    Medicare
•    Workers Comp
•    Personal Injury
•    Private Insurance
•    Private Pay
CLICK HERE for a comprehensive list of health insurances we accept. You can always contact us to see if we do accept your insurance at beth.wegner@fitstoppt.com or (435)654-5607.
How long will it take for my evaluation?
Your initial evaluation will typically take between 60-90 minutes (includes filling out paperwork, evaluation, and some treatment). Follow-up treatments last approximately 60 minutes depending on the diagnosis and the nature of the problem. Your therapist will discuss with you the expectations for your recovery, and will help you to set realistic goals and timelines to complete your recovery.
Please note these times are estimates; visit times can be adjusted according to your unique needs.
Do you need my medical history information?
Yes. Before your appointment please print and complete our Online Patient Forms. This will expedite your visit and allow our staff to determine if there are any comorbidities or preconditions that we need to address prior to your visit.
Does physical therapy hurt?
Increasing range of motion and strength post-surgery or post injury will cause some discomfort and pain. Strength and flexibility goals always come incrementally as the body works harder to perform better. Physical therapists are extensively trained to skillfully apply stresses to certain body areas (stretching or strengthening) to overcome deficits and help your body to function normally again. While this discomfort might last short-term, ultimately you will start to progress towards improvement and a symptom-free state.
Many times physical therapy brings a welcome relief to one's weakness and stiffness. We at the Fit Stop are careful to "warm up" our patients with heat and/or electrical stimulation, massage, or with an active exercise. Following strengthening and stretching, we believe it is important to ice the area of focus. We encourage our patients to be dedicated to their home exercise programs and follow these wise protocols.
What do I need to bring to my therapy sessions?
On your first day of therapy, remember to bring a photo ID, your insurance information, any paper referrals, insurance pre-authorization, prescriptions, and any copies of diagnostic tests or procedures. You may also print a copy of our patient checklist to help you remember what you will need to be prepared for your first office visit.
For subsequent visits all you need are clothes that allow access to your injured body area and that you can exercise comfortably in.
What should I wear to my therapy session?
It is recommended that you wear loose fitting clothing and comfortable shoes. Keep in mind that in the majority of cases your therapist will need to be able to access the part of your body for which you're receiving treatment (i.e. don't wear tight-fitting jeans if you're being seen for knee pain; long-sleeve and button-down shirts are difficult for shoulder pain; etc) Additionally, please bring any braces, splints, or similar equipment that you are using.
Does my physical therapist communicate with my doctor?
Certainly!  Following your evaluation, your physical therapist will send a copy of his findings and treatment plan to your doctor. They will also fax treatment and progress notes. When necessary, the therapist will call your physician with questions regarding your treatment and diagnosis. Fit Stop physical therapists understand the importance of communication with both you and your doctor to achieve the best outcome possible.  While this comprehensive collaborative approach is unique, we feel that it provides you with the greatest chance at complete recovery.