A common question we get here at the Fit Stop goes something like this: "My (fill in with any joint:  knee, hip, shoulder, etc) has been hurting for quite some time now.  My doctor tells me I have arthritis.  There's not really anything I can do about it, is there?  Can Physical Therapy help at all?"  Have you ever had this thought before? Truth be told there is A LOT that PT can do to alleviate the pain associated with arthritis.  Today on the "Fit Stop Blog" Toby Bluth, PT, DPT will be talking about the most important treatments that PT can provide to help alleviate the painful effects of arthritis.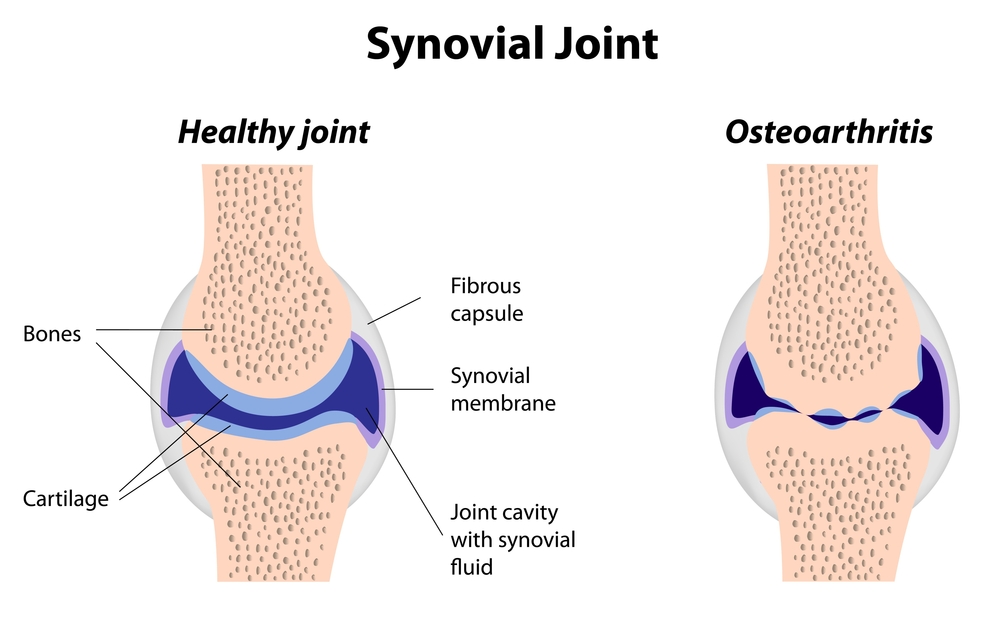 When my patients complain of "arthritis", most of them are referring to the painful results of osteoarthritis (OA).  OA is the most common kind of arthritis (inflammation of a joint).  OA occurs when the smooth cartilage that surrounds the ends of our bones begins to wear away.  This can result from several different factors, including some sort of trauma and wear-and-tear over time with age.  Also, there seems to be a genetic component to developing OA as having it in your family history can also increase its likelihood.  Yes, OA causes a lot of pain, but it also reduces one's ability to move and function normally.  This loss of cartilage in your joints soon results in a loss in joint motion, which in turn causes a significant decrease in activity level and quality of life.  Then, this lack of activity and mobility increases the likelihood of adding some extra weight, which only makes the pain from OA worse. This increased weight and decreased activity level increases the likelihood of developing a myriad of troublesome medical conditions, including the number one killer, heart disease.  To say the least, OA is a problem.
So what is to be done?  There are many options to consider when it comes to trying to relieve the pain of OA.  Most people turn initially to the pharmaceutical world, with the use of painkillers or Non Steroidal Anti Inflammatory (NSAIDs) medications. Also, I've talked before here on the Fit Stop blog about the ever increasing joint replacement surgeries.  Both options certainly have their place and do help significantly.  However, both options carry with them a certain amount of risk that needs to be considered.  Over time painkillers/NSAIDs can take their toll on other systems of the body, causing painful side effects.  Joint replacement surgery is a very invasive and painful process.  Time for rehabilitation is significant, usually taking an entire year before a full recovery is achieved.  Also, there are risks associated with joint replacement surgery, such as infection.  As we consider these risks and side effects I hope it is clear that physical therapy is the obvious initial treatment for OA.  PT is the least invasive treatment approach, and most people notice a significant amount of improvement in regards to decreased pain and improved mobility.  When it comes to physical therapy for OA two primary treatments  have been proven to be the most effective at decreasing pain and increasing molbility/function: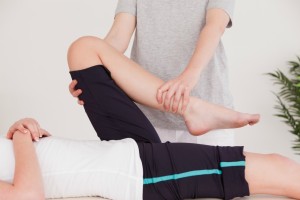 Manual Therapy:  This is probably the most important and helpful part of physical therapy treatment for OA.  Manual therapy is the use of the therapist's skilled hands and understanding of how joints move, to provide stretching, joint mobilization and soft tissue massage to relieve pain and improve mobility and function.  In recent years PT research has focused on comparing treatments that include manual therapy to treatments focusing solely on exercise.  It is pretty consistent and clear in these studies that people get better with treatments that include manual therapy.  So, when considering PT for your painful joint make sure your therapist spends a good chunk of time with good0-old, hands-on-therapy.
Therapeutic Exercise:  In its simplest terms – therapeutic exercise is exercise that serves a therapeutic purpose.  Not all exercise is created equally, and some exercise can actually do more damage than good.  Physical therapists are expertly trained in knowing when an exercise is good, and when it is not so good for any given ailment.  When it comes to exercise and OA, "low impact" is the key phrase to keep in mind.  Through a thorough evaluation by your therapist, a customized exercise routine will be set up.  This will ensure strengthening of the surrounding muscle groups, to help support and take pressure off the painful joint, without putting undo stress and strain on that same joint.
In the therapy world that I live in, it is common to hear the phrase, "motion is lotion".  I think this is a good term to summarize the low risk benefit of manual therapy and therapeutic exercise, for OA.
If you think you could benefit from a physical therapy consultation for your arthritis pain we would love to help you out! Call one of our four conveniently-located locations to set up your free consultation wherein we can discuss whether PT is right for you. Click on a link below to be taken to the contact information for that clinic…
Toby Bluth, PT, DPT
Fit Stop Physical Therapy – Heber City
345 West 600 South Suite 200
Heber City, UT 84032
(435) 654-5607