What is physical therapy?
It's a good question… one which most people don't fully understand.  You or a family member have likely worked with a physical therapist (or "PT") in the past, but it may have been in very different settings.  You may have seen a physical therapist for a knee injury or back pain, but then also have a friend who worked with one to walk again in the hospital.  It can be confusing that both therapists are actually a part of the same profession.  Even many physicians have limited knowledge about the scope and range of specialized services provided by physical therapists. So today we wanted to shed a little light on this situation… what is physical therapy, who are physical therapists, and how will you benefit from going to see one.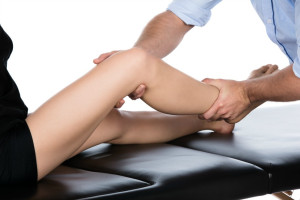 Most simply put, PT's are doctors of physical therapy who help evaluate, maintain and restore normal movement patterns.  Physical therapists and occupational therapists are the only licensed healthcare providers who are trained specifically in exercise prescription.  We use exercise in many forms as well as manual techniques (hands on work like mobilization and manipulation of joints, soft tissue work and therapeutic massage) as well as the occasional therapeutic modality (heat/ice, electrical stimulation, ultrasound and others) to help get and keep people moving in healthy ways.
Exercise comes in many forms such as stretching exercises, strengthening exercises, motor learning exercises, range of motion exercises, mobilization exercises and many others.  With the right combination of exercises a patient can be helped to maintain or regain function in many avenues of life and with nearly any medical condition.  Physical therapists have been specially trained to identify each patients' unique factors influencing their current and desired future condition.
Essentially we as PT's identify what your goals are, what the barriers are keeping you from that goal and what movement patterns (exercises) you can do to achieve those goals.  Whether it is improving your sports performance, getting you back to life after an injury, or teaching you how to walk again after a major medical setback, physical therapists are there to help.  We have specific clinical training for helping people from all medical backgrounds achieve their highest potential of function.
As mentioned above, the fields of physical therapy are varied.  Just like with physicians there are many medical specialties; there are physical therapy specialties in nearly every branch of medicine.  There are physical therapists who specialize in orthopedics, pediatrics, oncology, wound management, electrophysiology, acute care, inpatient rehabilitation, women's and men's health, bariatrics, geriatrics, neurology, cardiology, pulmonology, respiratory therapy, fitness, wellness, exercise and sports performance-just to name a few.  Essentially, if a person has a condition which affects the way they function, there's a PT for that!
Hopefully now you've got a better understanding of the scope and breadth of what a PT does.  If you're still confused, give us a call at the Fit Stop Physical Therapy and we'll show you how our physical therapists can help you meet your health and wellness goals.  Whether you're hurting and want to feel better or just want to improve your health, Fit Stop's focus is on helping you get moving so you can meet your goals.
Click here to be taken to a list of common injuries and diagnoses we see as physical therapists.
Read more! How can physical therapy help you feel better?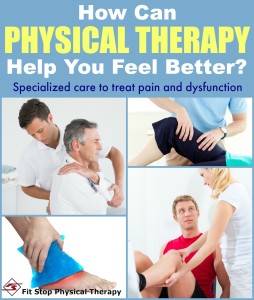 Do you think that you could benefit from working with a physical therapist? We would love to help you accomplish your goals! CLICK HERE to be taken to our contact page and find a Fit Stop clinic near you!
Cameron Garber, PT, DPT
Fit Stop Physical Therapy, Farmington
(801) 558-8612